Ben Sadler, P.E.
Engineering Supervisor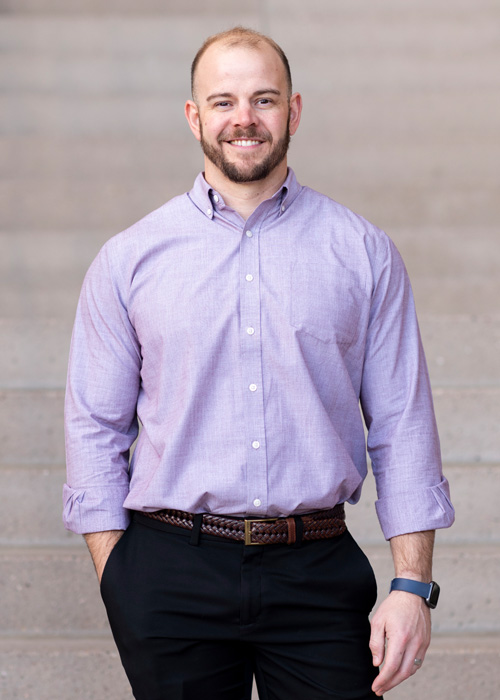 Contact Info
Phone : 720.305.0400
Email : bhs@clpinc.com
Mr. Sadler is a licensed electrical engineer and supervisor for CLP Engineering, overseeing the engineering support for all CLP operations in the eastern United States. Engineering support for CLP includes system analysis, planning, design, field commissioning, operations and maintenance support, and system reliability. Mr. Sadler started his career in the Utility Power Systems Industry in 2014 with an engineering consulting company and joined CLPE in 2018. Throughout his career as a power systems engineer, he has obtained experience in the analysis, design, and construction of projects in heavy industry, generation, distribution, and sub-transmission systems. At CLPE Mr. Sadler has been involved in a variety of projects that encompass work ranging in scope from service connections and protection updates to substation and distribution system overhauls. He has developed a thorough understanding of distribution, and substation engineering and design with adherence to applicable codes and standards. Mr. Sadler is a professional engineer in the state of Colorado.